Royer-Greaves: The Right Fit for Someone You Care About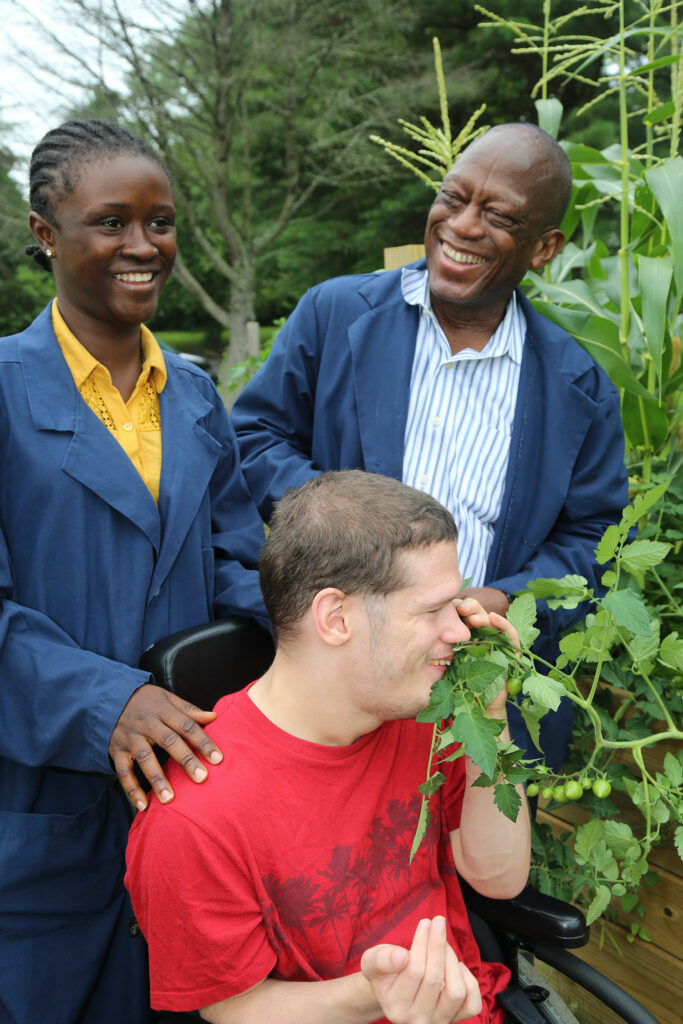 The Education Program at Royer-Greaves accepts students between the ages of 4.5 years and 21 years of age who have visual impairments and developmental delays. Students may also have additional disabilities, including language delays, cerebral palsy, cognitive impairments, emotional disturbance, non-ambulatory and other syndromes. The Adult Training Program accepts adults who are 21 years of age or older, male and female, who may have vision impairments or intellectual disabilities or other conditions. Residential services may also be requested for adult individuals. Respite care services are also provided. Please contact the office for more information about respite care.
Admission Criteria
Day School Education Program Age: 4.5 years to 21 years Diagnosis: Blind or visually impaired and intellectual disabilities Secondary diagnosis: Ambulatory and non-ambulatory, seizure disorders, deaf/blind and other conditions. Adult Training Program Age: 21 years and older Diagnosis: Adult program participants have intellectual disabilities. They may, but are not required to, also have visual impairments, hearing impairments, or other disorders. Restrictions for Students and Adults Because Royer-Greaves is an open setting, we are not able to admit individuals with uncontrolled/aggressive behavior, individuals who have been adjudicated delinquent, or those who have a history of runaway behavior or fire setting.
Once a referral is received, we will request pre-evaluation material about the prospective student or adult program participant. Information requested may include a current Individual Education Plan (IEP) for education students or current program reports for adults. A recent medical exam, eye report, psychological and referral packet (to be completed by the family/guardian/agency) are also requested. After the evaluation team reviews the material, we will schedule an enrollment evaluation with the individual, family and agency, if indicated. Depending on the type of referral, the evaluation team is comprised of the Residential Program Director, Teacher, Nursing Supervisor, Adult Training Facility Instructor and Executive Director. Upon completion of the evaluation the team reviews the information and recommends the program/placement. If the individual and family agree that Royer-Greaves is a good match, we notify the funding agency of the determination. Enrollment is scheduled upon the completion of the paperwork required by the funding agency and Royer-Greaves. Download an application.
For more information: Please contact us at (610) 644-1810 regarding information on applications, admissions/enrollments and tuition fees.
The offices are open Monday through Friday from 7:30am through 4:00pm.
Royer-Greaves evaluates and enrolls students and adults, and provides services to our students and adults, without regard to ancestry, national origin, age, gender, sexual orientation or gender identity.
Listen to this page in Engligh:
Escuchar la pagina en Español: