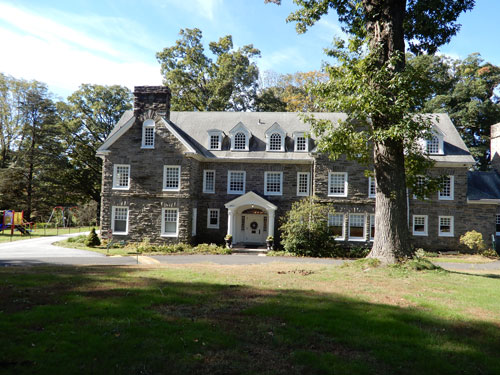 Dear Royer-Greaves Community,
In preparation for our reopening, Royer-Greaves School for Blind has developed a detailed Phased Reopening Plan (posted in full on this  page), with guidance from the Pennsylvania Department of Education, Department of Health and The Centers for Disease Control and Prevention. The Royer-Greaves' plan details the protective steps we will take to mitigate the spread of COVID-19. We will  reopen our education program, as scheduled, on August 31, 2020, offering each parent the option for their child to attend school in person or virtually.  It represents many weeks of hard work by our pandemic response team and is informed by current best practices and our county's current COVID-19 status and guides our educational program decisions as we move forward.
Parents, this is the plan we have discussed with each of you individually. It was built with your input to meet your family's needs to the best of our ability in this challenging time.  We know that each of you has considered your child and family's needs to help you decide if your child will participate in school in person or virtually.  Many of the students who attend Royer-Greaves School for Blind require specialized programming and services that can be difficult to replicate through remote learning and our plans seek to support each student's learning as much as possible regardless of the method chosen for the start of the year.
The team has worked to develop plans that place the safety of students, staff, and the community above all else while fulfilling our responsibility to address both the academic and social/emotional growth of our students. Key areas include  our plans for a.) cleaning, sanitizing, and ventilation, b.) social distancing c.) monitoring student and staff health d.) transportation In addition to the modifications of classrooms and additions to the ventilation systems, we have also contracted with the Chester County Intermediate Unit to provide breakfast and lunches.
Our Chester County Health Department has guided us to encourage face coverings for students served by special education that can do so.  As outlined in our plan, each student's ability to wear/tolerate a mask  and wash their hands will be acknowledged.  For those students who are unable to wear a mask or wash their hands, the team will work to develop the skill, and also implement strategies to assure your son or daughter's safety and health.   Royer-Greaves will also enforce mandatory face coverings for all adults working with students served by special education, particularly when working one-on-one with students.  We seek to provide an educational program that addresses each student's needs, and also provide flexibility to allow us to adapt to any changes that may be needed.
Please know that we will quickly adapt to any changes in local COVID-19 status and/or evolving mitigation best practices, and we will communicate any updates. Ongoing communication and discussion will help us all learn of new unique challenges and concerns and by working together, we will further modify to maximize the safety and well-being of  the students, staff, and community.  Everyone in the school – your teachers, therapists, Dr. Carolyn Muller, and myself are here to answer your questions and address your concerns.
We will be vigilant to ensure our community remains healthy.
Thank you for your patience, support, and endurance. We are all in this together.
Sincerely,
Vicky Mayer
Executive Director