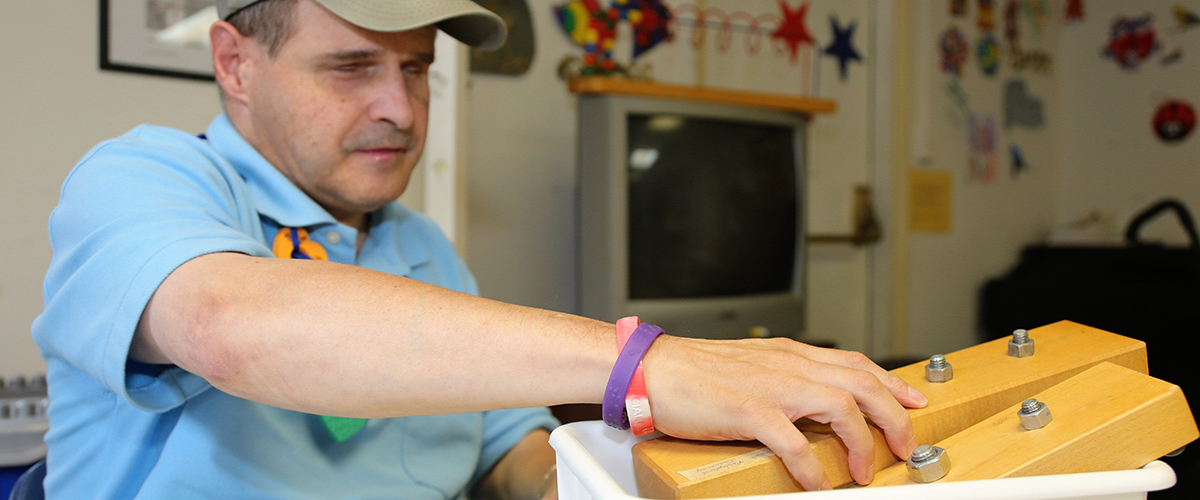 Adult Training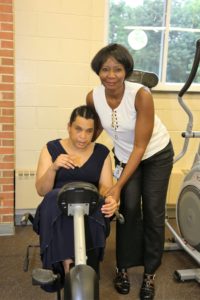 Our Adult Training Program serves participants ages 21 and up who have intellectual disabilities. Both sighted and visually impaired individuals may participate. Adults may work toward mastery of skills learned during their student years and acquiring new skills if needed or desired. They enjoy recreational activities and personal pursuits that interest them.
It's not only adults' needs, but their preferences that shape the Royer-Greaves experience. Each adult is encouraged to participate in his or her Multi-Disciplinary Team meeting to discuss their program. An Individual Support Plan (ISP) is developed based upon the recommendations from the meeting. While not every adult is verbal, everyone expresses his or her preferences in some way. Because our school is small enough that teachers and staff know students and adults, we build understanding. The goals and objectives of the ISP are designed to help individuals develop their maximum level of independence.
Royer-Greaves adults are also part of the greater community. Going to the post office, library and local stores and restaurants, accompanied by staff, offers chances to practice life skills and have fun. Visits to community organizations, such as senior centers and the Lions Club, are also incorporated. Events including several musical performances bring the community to our campus.
Program components include: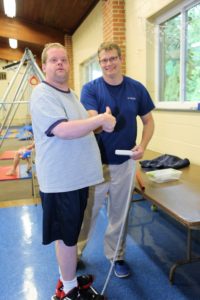 Life skills: Communication development with coaching from our Adult Training Instructor.
Vocational training: Practicing pre-vocational skills, such as sorting, packaging and assuming responsibility, helps prepare some adults for future employment.
Music Therapy: Facilitating communication and motor skills as well as promoting peer recognition through shared musical experiences to reinforce, increase and maintain skills.  Vocal and instrumental music.

Instructors and Aides: Specialized instructors and aides support adults so they can achieve the most productive and participatory lives possible.
Physical fitness and recreational pursuits: Modified team and individual sports, including swimming. Horticulture. Arts and crafts.
Listen to this page in English:

Escuchar la pagina en Español:

Translate this page: