Celebrating Our First 100 Years!
Royer-Greaves School for Blind opened its doors 100 years ago to give children with visual impairment and an intellectual or developmental disability something they did not have: a place to learn, grow, and attain and enjoy the most independent lives possible.
In the century since, Royer-Greaves has changed and grown in many ways, responding to the needs of our students and adults. But we have also stayed true to our foundational traditions:
The belief that everyone can learn and has something special to offer.
The knowledge that music and movement are powerful ways to communicate and experience joy.
The understanding that our students and adults live more fulfilling lives when they are part of their community.
We have a lot to celebrate!
We are planning to do so with a community festival of music, art, and performance. Due to the ongoing pandemic, we can't gather in person just yet, but news will be shared here, on social media, and elsewhere – stay tuned!
In the meantime, please consider this page our electronic celebration!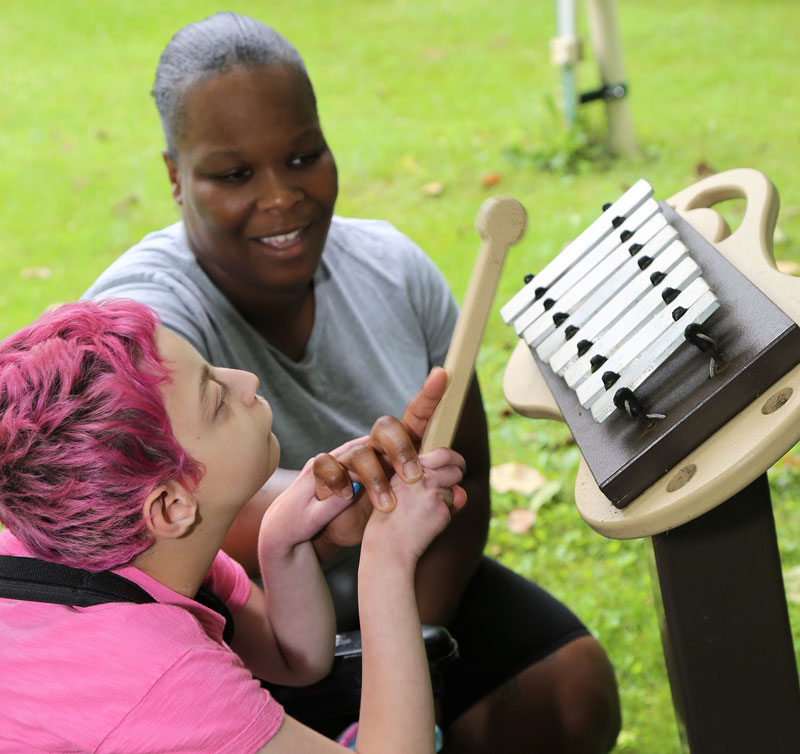 ---
A Video Tour of Royer Greaves
---
Spotlight on the Lifesharing Residential Option
Our Upcoming Centennial Celebration
Malvern Bank Becomes $10K Inaugural Sponsor of Centennial Celebration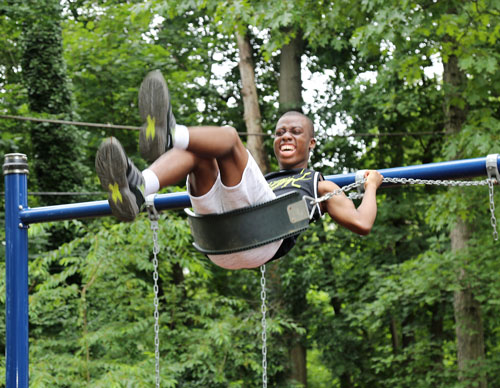 With a generous $10,000 grant made earlier this fall, Malvern Bank Charitable Foundation became Inaugural Sponsor of the Royer-Greaves School for Blind Centennial Celebration, a series of events marking the 100-anniversary of the school's 2021 founding by Jessie Royer Greaves.
"We are truly grateful to the Foundation for its commitment to supporting the efforts of non-profit organizations in the local community," said Royer-Greaves Executive Director Vicky Mayer. "This donation will help us host a community event for everyone – the children and adults of Royer-Greaves, our neighbors, businesses, faith organizations and the entire community."
The Malvern Bank Foundation's gift to Royer-Greaves was part of a $105,000 bundle of grants awarded to 14 area non-profit organizations, including seven from Chester and Montgomery counties. "Our community is incredibly fortunate to have a bank that gives back so much," Vicky said.
---
More Sponsors are Needed!
To sponsor the Royer-Greaves Music Fest, or donate goods or services for the event, please email JoAnn Graham at jgraham@royer-greaves.org.
Interested in Volunteering on Our Festival Committee or Becoming a Day-of Volunteer?
We need your expertise! Please helping us plan our Centennial Celebration as a member of the Centennial Committee. Day-of volunteers are also needed. Please contact Vicky Mayer at vmayer@royer-greaves.org.